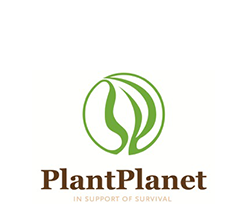 PLANT PLANET
Started as a hobby of a plant collector, Plant Planet has become a serious company where the most special plants are grown for the real plants lover. There are still many plant species in the world which remained undiscovered. As a result of continue looking look for new plant species, Plant Planet wants to develop new products and place them in the market. Every year there are new plants from the research program to capture the market. Rare, funny, spectacular or just 'wow', all the plants have something special and are unique.
Plant Planet International BV
To achieve further expansion, René van der Arend and Leen de Mos have gathered their forces in October 2015. This has resulted in the establishment of Plant Planet International BV. The establishment of Plant Planet International has led to an excellent collaboration with Van der Arend Tropical Plant Center. Van der Arend Tropical Plant Center is an international understanding with a reputation based on knowledge, ability and quality. Plant Planet International is a company, specialized in unique, unknown plants. As a result of marketing in a special way, where demand is created to a consumer-level, Plant Planet International has experienced a fast development. With an eye on the future, there are some plants in development, which you certainly will hear.
The production and sale of the plants covered by Plant Planet takes place via Van der Arend Tropical Plantcenter. They have, with their experiences in the horticultural and an extensive network, the best opportunities and potential for further development of Plant Planet International.